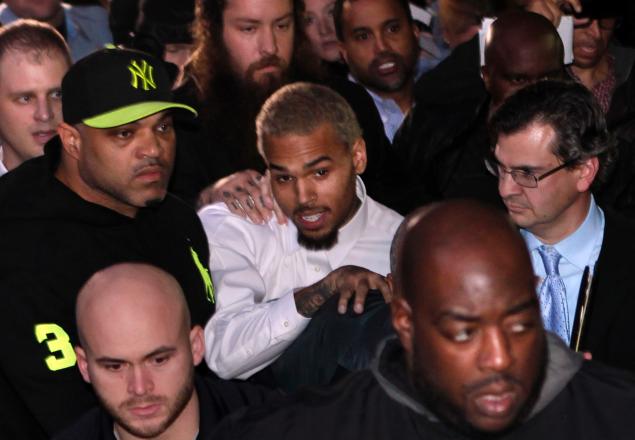 In a surprising announcement, Chris Brown has revealed he will be seeking professional help and has entered rehab for anger management.
The news comes just a day after he was released from custody in Washington, D.C. and had felony assault charges reduced to misdemeanor assault, following a fight early Sunday morning outside the W Hotel, where Brown allegedly punched a man in the nose.

"Chris Brown has elected to enter a rehab facility," a rep for the singer said in a statement to E! News. "His goal is to gain focus and insight into his past and recent behavior, enabling him to continue the pursuit of his life and his career from a healthier vantage point."
His longtime attorney, Mark Geragos, dropped him off at a facility today.
Brown is serious about getting to the root of what ails him according to E! News, who also reported a source close to Brown said that he was a "good kid" at heart, but what he really needed was rehab and intensive therapy.
"He needs help. He keeps self-medicating with weed and alcohol and that's when he always gets in trouble," the insider said.
Chris sent out a message on Twitter on Tuesday evening: "In order to go where u have never gone u have to be willing to go where u never been!!!! #OHB! CBE!"