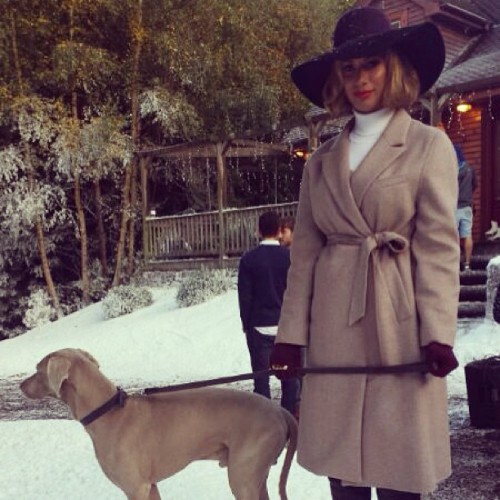 Soulful songstress, Leona Lewis, sends us a warming shot of her on set of her new video. While the start to the official holiday season is right around the corner, one has to expect nothing but a massive amount of new (and old) holiday music to accompany it.
In an effort to ready fans for the untitled festive project due out on December 2nd, Leona's team has revealed little to the public about its specifics. Following her last effort, Glassheart, the photo is said to be the leading single off of the hush-hush LP.
Replicating the footsteps of her idol, Mariah Carey and many other reputable stars, here's to hoping that Leona Lewis can put her best vocal chord forward for the upcoming project.
What do you expect from it?