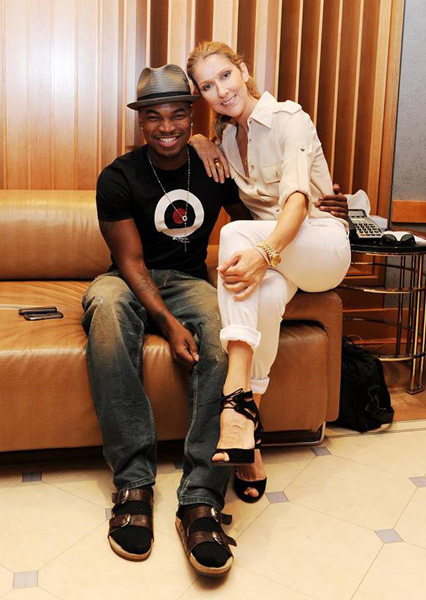 We've been hearing about Ne-Yo's duet with Celine Dion for some time, and now we finally get a preview of the masterful collaboration. The R&B star and the Canadian icon hit the Palms studio in Las Vegas to record the uplifting power ballad "Incredible," which lives on Dion's upcoming album Loved Me Back to Life, due November 5.
Celine belts out the Ne-Yo-penned lyrics, described as a "theme song for that moment when you do something that defines who you are or defines a moment in time."
"Working with Celine Dion is kind of like a kid in a candy store," explained Ne-Yo, who previously worked with her on 2007′s "I Got Nothin' Left." "Having that huge and incredible voice for me to do basically whatever I want to it, it's like a little kid with a brand new toy."
"This song is going to be like a song for the Olympics, the song for big finals, the whole team coming out like the whole world is watching us now, and it's incredible," Celine says of the forthcoming song.
Go behind the scenes of their "Incredible" collabo below:
UPDATE: Added the official recording, check it out below!