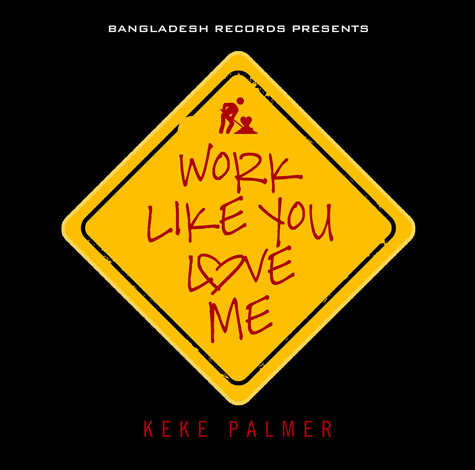 Only hours after her incredible performance as 1/3 of the 90's R&B group, TLC, singer and actress Keke Palmer debuts her new single "Work Like You Love Me".
Teaming up with super-producer Bangladesh, the now 20-year-old is stepping into the next stage of her career by making it known that her childhood star days are over.
"I'm excited to release "Work Like You Love Me" as a thank you to all my fans for their support! Working with my producer Bangladesh has really opened me up as an artist and it's been a journey of discovery from teen into adulthood. We have some great songs that I can't wait for you all to hear and I hope you like this teaser track," says Keke Palmer. "Excited to hear what y'all think as there is much more to come!"
As the premier of the VH1 TLC biopic, CrazySexyCool: The TLC Story received booming reviews from spectators, it's nothing but perfect timing for the former Nickelodeon star.
Take a listen to the "Work Like You Love Me" track below, and tell us if you're anticipating some more cuts from Little Miss Keke.
Pick it up on iTunes now!