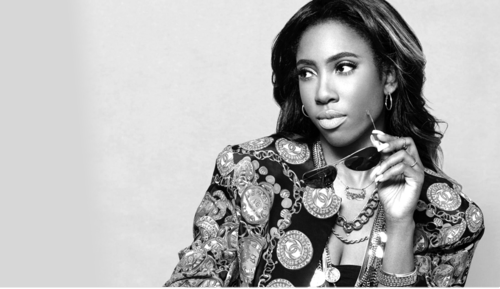 Sevyn Streeter has been breaking through this year as one of the most exciting young female R&B artists. While she continues to make a name for herself writing hits for the likes of Chris Brown, Alicia Keys, Ariana Grande, and many more, the Florida native has been building a strong fan base for her own impressive records, "I Like It" and the newly reworked "It Won't Stop" featuring Chris Brown.
So, many fans have been anticipating her debut album and wondering when it is expected to be released. The singer/songwriter recently revealed to Kempire Radio that she is pushing her official debut album back in favor of a 7-track EP.  And, now the forthcoming project has been given a name.
Last night, while visiting DJ Carisma's online radio show "The Cookie Jar," Sevyn announced the EP will be titled 'Call Me Crazy, But…,' a title which she says came to her while looking over the song choices and lyrical content, and one that will be clearly understood when fans hear the music. Sevyn did not reveal an exact release date for the project yet, but we should expect it this fall.
UPDATE: Sevyn has revealed the EP will hit digital retailers on November 5.  In the meantime, her music video for "It Won't Stop," which features and was directed by Chris Brown, will premiere Oct. 10 on BET's '106 & Park.'