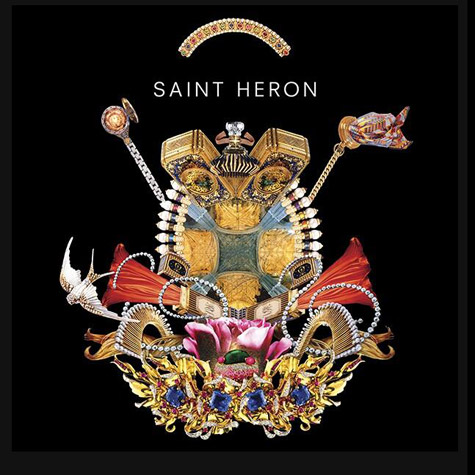 Solange is bringing together some of her favorite R&B artists for her first compilation project, entitled 'Saint Heron.'
Scheduled for release on Nov. 12, the album will be the first release on her independent label Saint Records. The 12 tracks include new material from artists handpicked by Solange including Jhené Aiko, Cassie, Sampha, Jade, Starchild, and BC Kingdom, with additional contributions from Kelela, Petite Noir, Iman Omari, and India Shawn.
Saint Heron will serve as the inaugural annual compilation from Saint Records. Solange, who lends her voice to the album as an artist, curated and oversaw the project, from the selection of artists down to the packaging.

"With Saint Heron I really wanted to celebrate and continue to cultivate the community for genre-defying R&B artists," said Solange. "I've personally connected with all of these extremely talented artists, and really excited for us to come together through the compilation as a new movement for music."
In addition to the compilation, Saint Records is launching SaintHeron.com, a new music and cultural hub featuring one-on-one interviews, thought-provoking essays, and new music.
The first single off Saint Heron is "Go All Night" from L.A.-based singer Kelela. Listen below…
[RU]