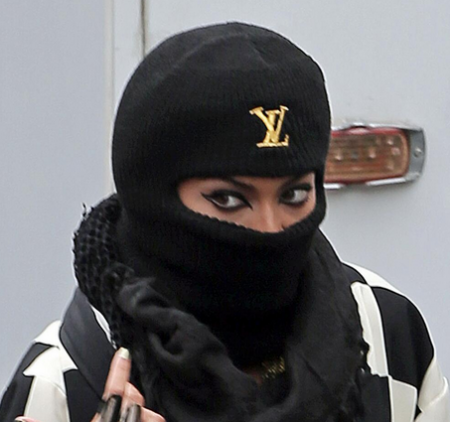 Could a new Beyoncé video be on the way? If this shot was any indication, then it sure seems like it! With months of anticipation building from rumors of a new album dropping soon, anything that even looks like it could produce some new material from Mrs. Carter gets us jumping.
The above photo, which shows the mother of one and showstopping force sporting dark eye make-up and a Louis Vuitton ski-mask, is said to be from an upcoming video that's rumored to be on its way… If it's one thing that Beyoncé is a pro at, it's keeping her business under wraps and this picture is a perfect sign!
Here's to us hoping that some new material appears just in time for the holidays!