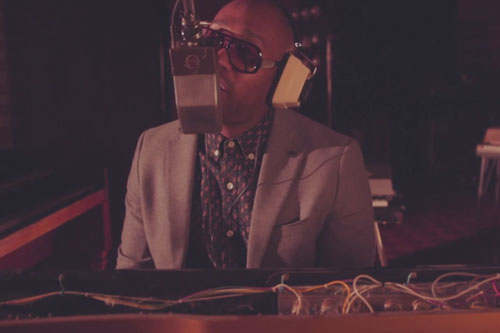 PJ Morton takes a trip back in time for the retro styled video for "Hard Enough."  The groovy tune is the latest single lifted off his new album New Orleans.
The artist/musician appears in the artwork of classic record albums from the '60s and '70s, while a woman playing his scorned girlfriend does all she can to destroy the records, like drive over them with her convertible Cadillac! (Ouch, that's just rude!)
PJ rocks retro headphones while playing the piano and singing the break-up anthem. Peep the throwback video below!