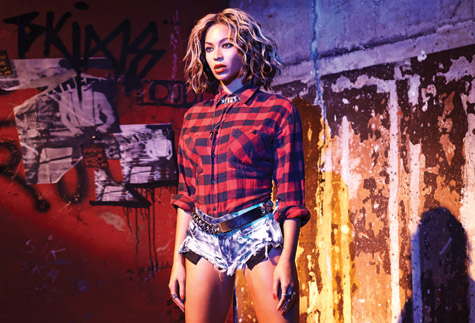 Setting the world on fire with the unexpected release of her self-titled fifth studio album, Beyoncé has wasted no time in getting praise for this album. Undoubtedly one of the most creative and impressive body of works that we've seen from the gorgeous Mrs. Carter since the start of her career, she has announced which two singles will be the first to hit radio next week.
Reportedly selling over 80,000 units in just the first three hours and becoming #1 on iTunes in 100 countries, this album has the world going crazy! Following the same plan as her husband Jay Z did, the "Diva" songstress has chosen to release two official singles after the release of her album. While the hard copy of the set won't be out until Dec. 21, that hasn't stopped Bey from capitalizing on the fame of the virally released version that includes 14 tracks and 17 visuals.
The Pharrell produced track, "Blow," will be the first song from the album to be released targeting the Billboard Top 40, while the Jay Z assisted, "Drunk In Love" will hit urban radio stations. Soon following in 2014, "XO" will be the second Top 40 cut from the album.
There's no doubt that in just a click of a mouse, Beyoncé has owned 2013 without us even expecting it. Kudos to her team and for shutting down the year in just one day! 2014 is going to be an interesting one to view as other pop artists have a hard act to follow.
Which tracks are your favorite off of the album?