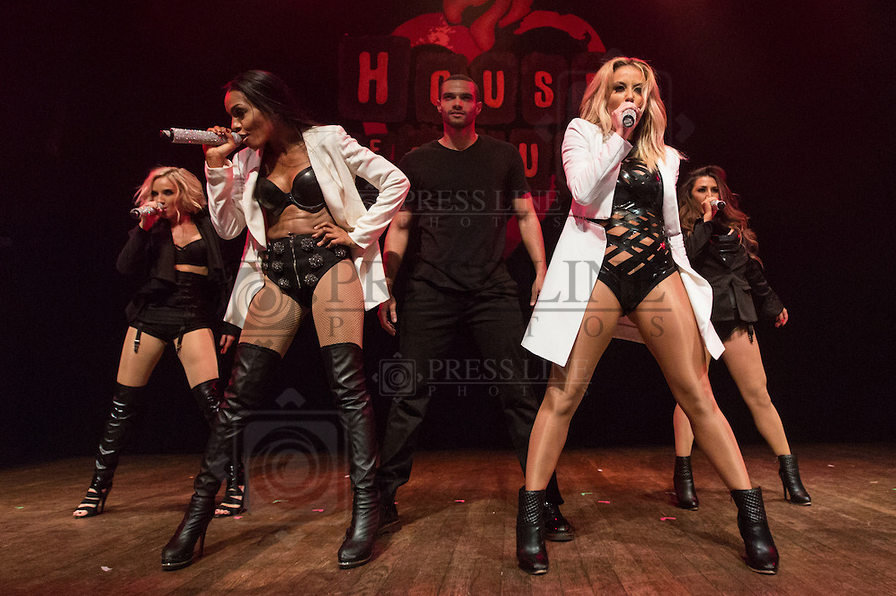 Killing the stage like they never left it, the girls of Danity Kane certainly shut it down at their return concert this week in L.A.!
Showcasing their incredible skills after five years of going on their separate journeys, the now quartet didn't miss a beat during this new show at the House of Blues in Los Angeles. Performing some of their biggest hits such as "Showstopper", "Damaged", "Ride For You", "Sleep On It" and much more, the girls made sure that fans got a performance well worth the coins they spent.
Debuting their new track, "All In A Day's Work", Danity Kane is on fire! Stunning the crowd with the anthem for "b*tces that make it look easy", it's no denying that this will be another hit to add to their roster. Adding in a cover of Miley Cyrus' smash song, "Wrecking Ball", DK certainly wrecked the stage.
Check out a few of the performances below:
(photo by Paul A. Hebert / Press Line Photos)