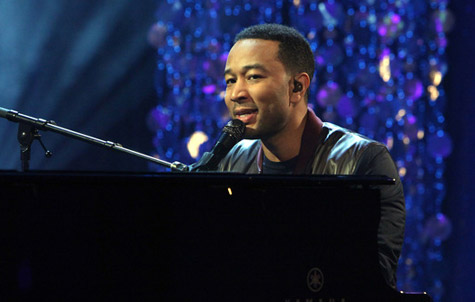 Two days after wrapping his "Made to Love" tour with Tamar Braxton in L.A., John Legend paid a visit to "The Ellen DeGeneres Show" for a special performance.
Seated at the piano, the soulful crooner performed his hit Made to Love ballad "All of Me." After the performance, he was greeted by Ellen and Britney Spears, who was a guest on the show.
John will join Alicia Keys on tour in Australia and New Zealand starting on December 5.
Watch Mr. Legend's sweet serenade below:
[RU]