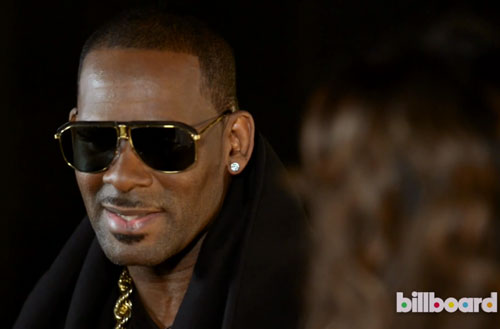 While on the promo trail for his anticipated new album Black Panties (in stores Dec. 10), R. Kelly stopped by Billboard for a candid chat with The Juice reporter Erika Ramirez. The R&B king spoke about the birth of the idea for Black Panties, making the song "Shut Up" at a low point, his favorite memory from the '12 Play' era and whether fans will ever see the R. Kelly cruise come to life.
In addition, he also revealed that he is already at work on his next album, which will be a follow-up to Black Panties, and is already 6 songs deep, comparing his new work ethic to putting out music like Jordans or iPhones.
Watch the interview below:
See the full story here.