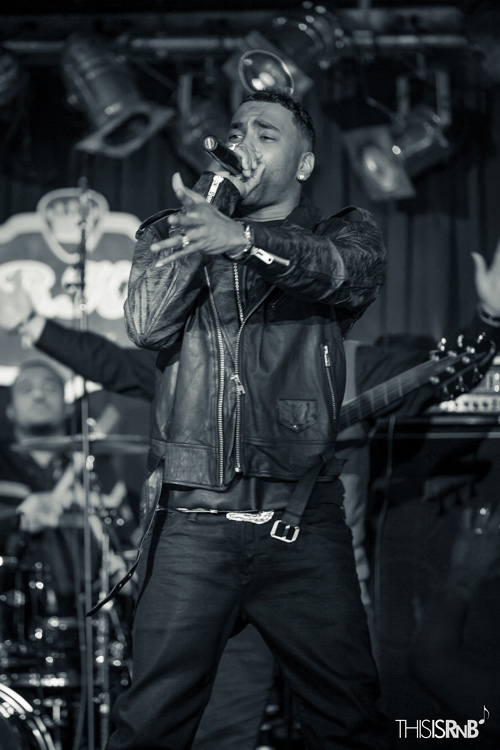 Following his new Grammy Award nomination for 'Best R&B Album' with TGT, Ginuwine returned to New York City on Saturday for a special holiday performance at the legendary B.B. King's in Times Square.
G has always been his most comfortable on stage, and will tell anyone it is his favorite part of being an artist. But, he has always been a pure entertainer, and he once again proved why during his rocking and rousing set.  The R&B veteran brought the audience back with his 1997 single "I'll Do Anything/I'm Sorry" and "Same Ol G" to reminisce, and ran through his catalog of hits including "Stingy," "Heaven," "So Anxious," "In Those Jeans" and more.
Ginuwine even treated this adorning fans to covers of some classics including "Lady In My Life" by Michael Jackson, and "Am I Dreaming" by Atlantic Starr. No matter what though, when he drops "Pony" every venue goes crazy, and of course he showed the building why he is still relevant today, and receiving new Grammy noms.
Check out Ginuwine rocking the B.B. Kings stage with our exclusive photos below!
[photos by Michael Mathias | @mrichardphoto]