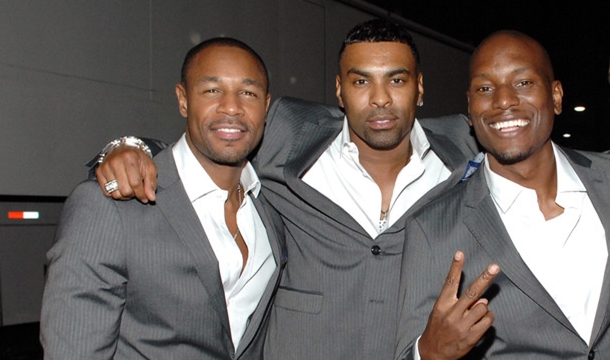 There have been more rumors on TGT breaking up than a high school cafeteria, but hopefully they will be laid to rest now that Tyrese has broke his silence and says the supergroup is indeed still together.
TGT's album 3 Kings was a major success for them and definitely a staple for R&B this year. Take a look at what Tyrese had to say about the groups alleged break up below!
Tyrese took his words of choice to Instagram stating the following:
"I'm starting to get calls about TGT….. Our group.? Us breaking up.? Us not rockin anymore.?? NOT TRUE AT ALL… TGT 10+ years of music and friendship and nothing is gonna stop the music…. Our album 3 Kings was #1 in 9 countries our videos are out there…. Our next single is NEXT TIME AROUND… I love @ginuwineforever1015 and @therealtank that will never change…… I miss my brothers can't wait to your again at the top of the year…. #3KingsForLife"
We're glad that TGT is still a unit and hope that they will remain as one. TGT's '3 Kings' has earned them a well deserved Grammy nomination, if you haven't heard their album we strongly suggest that you get familiar!