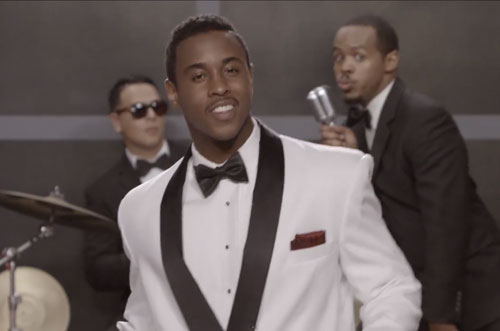 Jeremih is the latest R&B singer to help kick off the holidays this year with the release of his new Motown style music video for "You're Mine" off the soundtrack to Tyler Perry's A Madea Christmas. While wearing a black-and-white tuxedo, the Chicago native spreads some holiday cheer while performing with his doo-wop band in front of a live audience.
In addition to Jeremih, A Madea Christmas Album will include holiday offerings from Mariah Carey, Kelly Rowland, Stevie Wonder, Ashanti, and more.
His third studio album Thumpy Johnson is due next year.