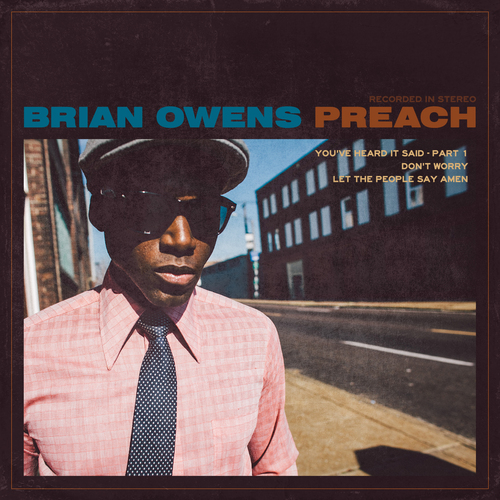 Retro Soul singer Brian Owens impressed music fans worldwide with his debut album Moods & Messages in 2012. Now, as we are moving strong into 2014, Brian has released his follow-up project, a 4 song EP, entitled 'Preach.'
Giving fans a taste of the set, Brian has shared an official sampler of the work, which he describes as inspirational music to promote positivity and growth.
"I'm so excited to be releasing four new songs in the form of the EP entitled "Preach," he said. "The music is about standing up and making our voices heard and coming together to make the changes needed to make the world a better place. This may sound naive but I believe we hold this power and I needed to make music about it."
"I spoke directly from my heart with these tunes. So much of the music that inspires me is about something. I really wanted to go to the line with myself, to challenge and preach to myself in areas where I know I can do better. I wanted to make a record that really convicted people to think – to act."
Take a listen to the sampler below:
01. Preach
02. You've Heard it Said
03. Don't Worry
04. Let the People Say Amen
Purchase the full EP here.