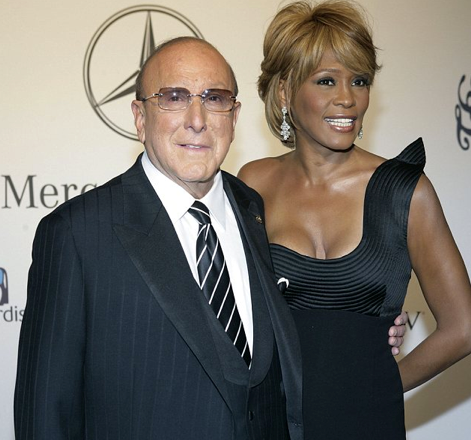 It's Grammy weekend so you know Clive Davis is gearing up for his annual pre-Grammy extravaganza at the Beverly Hilton Hotel. Taking some time out to speak with the L.A. Times, the entertainment mogul confirmed his plans to release a Whitney Houston live album!

"Whitney never had a live album," he said. "I really want everyone to know … exactly why during her time she was considered the greatest contemporary singer in the world."
It's been two years since the world lost Houston, and while seated in the same hotel that she passed away in Davis explained, "It's a revelation to hear her," he said, "but listening to her, the tragedy hits you again, so there are a lot of mixed emotions this brings up."
The untitled project is expected to feature Whitney's most outstanding recorded live performances, most of which many fans have never heard. "I'm going through all these recordings of her performances now, many of which I wasn't at, such as when she was in South Africa," said Davis, 81. "It's a revelation: You really hear how astonishing and powerful and compelling she was in a way that wasn't captured on the studio albums or in her movie performances."
Davis said he expects the album to be released this year. He hinted that he might just preview it by playing a video clip for his industry audience on Saturday night.
What do you think…Are you interested in a Whitney Houston live album??