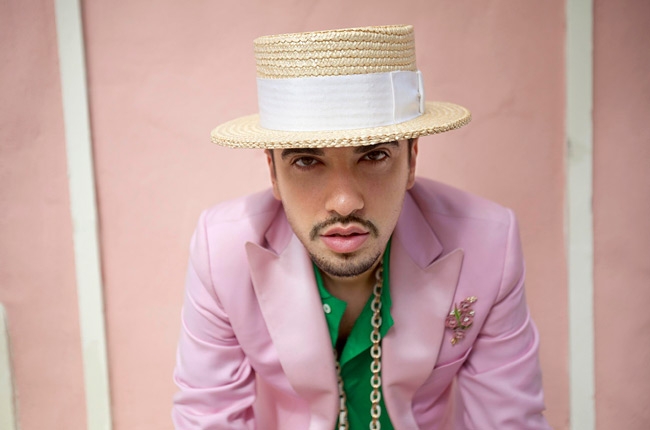 DJ Cassidy has toured the world, and played at many once-in-a-lifetime events such as Jay Z and Beyoncé's wedding and even President Obama's Inaugural Ball. But he's now ready to deliver his own original records to dance floors, as he preps for the release of his much-anticipated debut album Paradise Royale, slated to drop this spring on Columbia Records.

The album, which has been years in the making, will be attractive to R&B fans everywhere because Cassidy successfully united many of today's biggest stars with legendary musicians and producers of R&B dance music's glory days, roughly between 1978-82. The 10-song set will feature the likes of R. Kelly, Mary J. Blige, Usher, Kelly Rowland, Ne-Yo, John Legend, CeeLo Green, Robin Thicke, Estelle and more!
The musician roster features luminaries such as: Nile Rodgers of Chic (and now Daft Punk); Earth, Wind & Fire's Verdine White, Phillip Bailey and Larry Dunn; Kool & the Gang's Robert "Kool" Bell, Khalis Bayyan and George Brown; Wah Wah Watson; Ray Parker Jr.; Freddie Washington; Marcus Miller; Ndugu Chancler; John "JR" Robinson; Ollie Brown; Will Lee; Patrice Rushen and others, with horn and string arrangements by Jerry Hey.
Cassidy tells Billboard that the project is an outgrowth of his party experiences, and noticing that when he played the dance hits of that period "it simply called everyone to the dance floor. It made everyone smile. It made everyone move." Continuing on, "I always wished when I played this music that there would be something new that I could play, too, something fresh to incorporate. So four years ago I stopped wishing and I made it my mission to bring what I believe the greatest and most universal dance music of all-time back to nightlife, back to the airwaves, back to the dance floor."
Cassidy began the process by assembling a playlist of 25 of his favorite dance hits from that era and making notes about which musicians played on them. "What I saw was the same names repeating over and over again," Cassidy recalls. "It became apparent that the recording artists and producers of these songs were recruiting the same session musicians. Those were the men behind the music, the architects of the sound. At that point I realized that in order to fulfill my mission I needed to go back to the source." He ultimately recruited 22 musicians for the recording, while making a deliberate decision to use modern hit makers for the vocals.
Robin Thicke and Jessie J appear on the lead single "Calling All Hearts," for which a video was shot last year. Cassidy will join Robin Thicke on his upcoming tour, which kicks off February 21 in Atlanta.
A full-length documentary on the making of the album is coming soon as well. In the meantime check out the making of "Calling All Hearts" below: