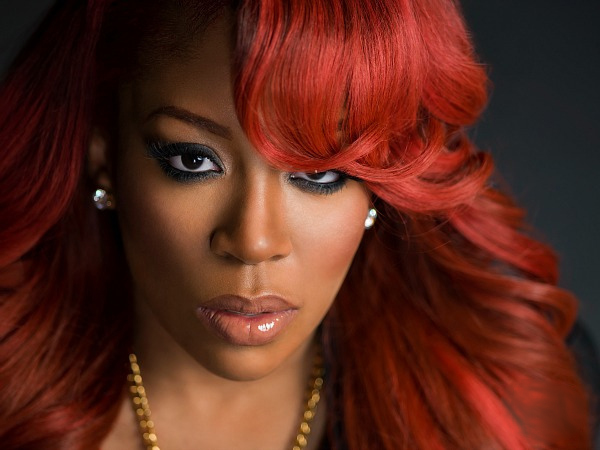 K. Michelle is coming off an extremely successful 2013 with no signs of slowing anything down, to kick off the New Year she is readying the release of her new mixtape 'Still No F**ks Given.'
The R&B firecracker will be delivering fans Valentine's Day treats, as she has announced the project will be released on February 14. "2.14.14 ❤️ #StillNoFucksGiven," she posted on Instagram.

The mixtape will include remixes to Frank Ocean's "We All Try", August Alsina's "I Luv This Shit," and much more.
"All of this started from one little mixtape, 0 Fucks Given," said the "V.S.O.P." singer. "As a special thank you, I think it's only fair we continue this legacy."
Following the release of Still No F**ks Given, K. Michelle will join Robin Thicke on his North American tour, which kicks off at Atlanta's Fox Theatre. She will also be releasing the music video to her second single "Can't Raise A Man" very soon, and a new video performance series entitled "Track by Track."