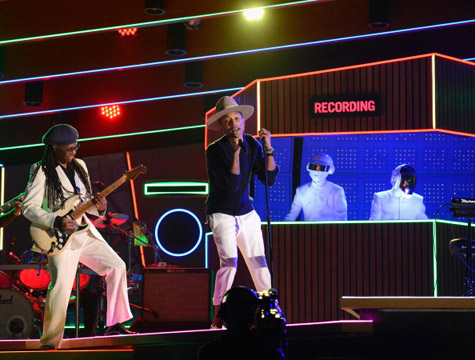 Wow! That's really all we can say! Responsible for what is probably known as the best performance of the night, Pharrell, Daft Punk, Nile Rodgers and the legendary Stevie Wonder joined together to perform the Record of The Year – "Get Lucky."
Literally bringing everyone in the audience to their feet, the performance was one that we wouldn't have wished anyone to miss. Sounding as if they should have all recorded the track together to begin with, there's a new reason to the meaning behind the song "Lucky".
Truly a classic moment in tonight's event, watch the performance again down under!