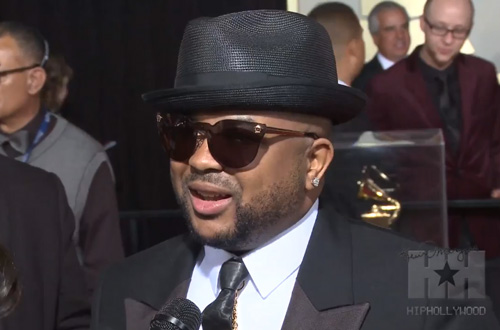 While he may have parted ways with Def Jam Records earlier this year, The-Dream is not taking a break from his own artistry anytime soon.
As the platinum hitmaker made his way down the red carpet at the 56th Grammy Awards this past Sunday, he revealed some plans with HipHollywood's Jasmine Simpkins. After some jokes, talking about his outfit and Jay Z, Dream shared that he indeed has a new album in the works.
"I have an album called 'Fruition' that's in the works right about now," he said. "Give me about 6 months to set it up properly."
Additionally Dream mentioned that he would like to work with Lorde.
Peep the interview below: