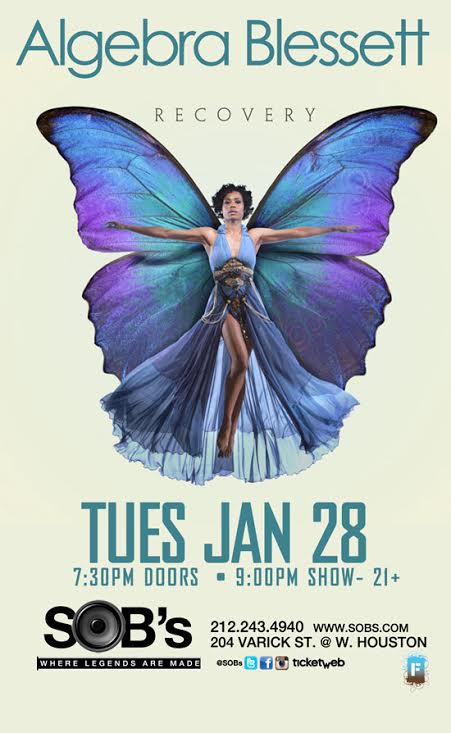 New York R&B fans its contest time once again!! This time we have a special ticket giveaway for soulful songstress Algebra Blessett's official album release show at SOB's next week. The "Nobody But You" singer will be returning to the SOB's stage on Jan. 28 for her NYC release show in promotion of her sophomore LP Recovery.
For those of you in the New York area, we have two pairs of tickets to the show available! To be entered for your chance to win, all you need to do is email us with the subject line 'Algebra Blessett' to contest@thisisrnb.com, and tell us why you would love to see the singer live. Ages 21+ only. The winners will be picked by random drawing of the submitted entries. The contest will run from now through Monday, January 27 at 12 PM.
You can also buy tickets here.
Best of Luck!!