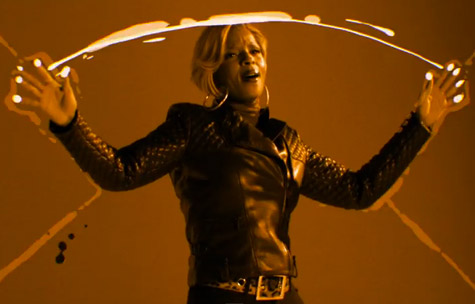 Mary J. Blige is heading to dance floors with Disclosure on the remix to their single, "F for You." The Queen of Hip-Hop Soul has added her touch to the EDM hit off the electronic U.K. duo's latest album Settle.
Over the weekend, Mary joined Disclosure onstage to debut the song live at their sold-out show at New York's Terminal 5.
They have now released the full length music video, bringing a fun and artistic view. Filled with splashes of colors, lyrics to the songs and of course, MJB's infamous dancing skills, this remix – and video – was a great fit.
See what we mean after the jump!