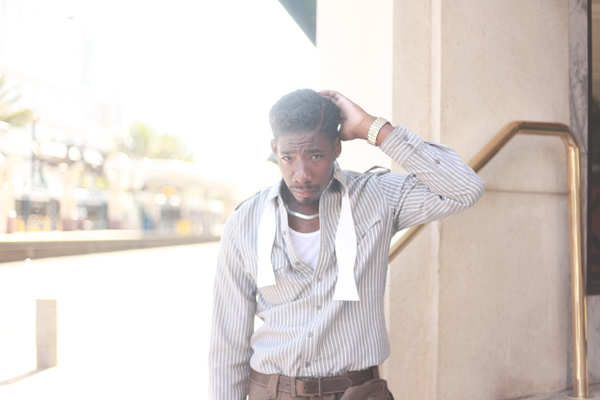 Sometimes great art can come from the most unexpected places.  One look at emerging singer/songwriter/musician Marcio Donaldson and you might not expect to hear the impeccable talent that this young man possesses.
From a flawless falsetto, to impressive writing, and multiple instrumentation skills, the California native has been singing and performing his whole life, appearing on 'Showtime at the Apollo' at 13 years old, and multiple attempts at American Idol. Today, Marcio is taking his career into his own hands, and has released the music video for his first single "Superman," which is lifted from his debut EP '24,' on iTunes now.
Marcio shows he is a man of many talents in the visual, as scenes shift between him playing guitar, piano and drums, while all the time professing his ability to be a woman's man of steel.
Stay tuned for more from Marcio, and check out his debut video below!