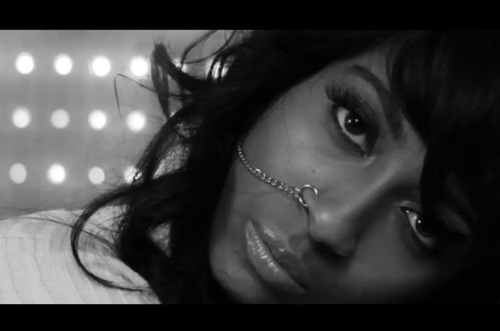 YMCMB songstress, Shanell, is back with another visual off of her Midnight Mimosas mixtape. This time, choosing the track "Boy Stop Playin", the talented singer takes fans on a view inside the life of Shanell.
Shot in black and white, the video has clips of the singer in action on stage and engaging with her fans, as well as reminiscing on her love while out on the road. Belting out to her lover, "Show me that I mean more than whatever's got us here fighting," Shanell shows us the daily struggles of loving your career and someone special at the same time.
Although "Boy Stop Playin" can be found on her Midnight Mimosas mixtape, the Young Money star is gearing up for the March 11 release of the upcoming compilation, Young Money: Rise of an Empire. In addition, we can be expecting her Nobody's B*tch 2 EP to be dropping soon as well.
Take a look at the video below.