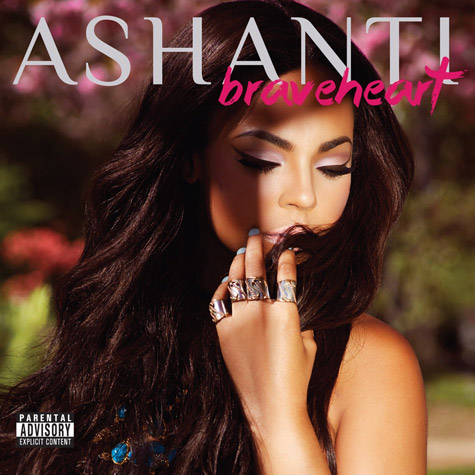 Ashanti seems to be having a constant change of heart over the artwork for her forthcoming new album Braveheart.
The former Murder INC songstress has released another version of the cover, which we expect to be final, as it has been added to Amazon.  The R&B vixen strikes a beautiful, illuminating close-up pose, with her eyes closed, and twirled hair being held with her ring covered fingers.
After numerous delays, the follow-up to 2008's The Declaration is expected to be released this spring, and include features from Rick Ross, Future, R. Kelly, Beenie Man and Busta Rhymes.   Last month she unveiled another cover with a beautiful image, set against a giant rose background, along with some sexy promo shots, see them here.
The music video for her latest single "I Got It" featuring Rick Ross, is expected to premiere any day now. Watch the teaser here.
What are your thoughts on Ashanti's new album cover?