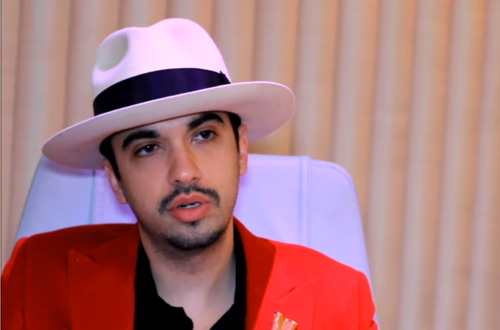 DJ Cassidy has us very excited for his forthcoming debut album Paradise Royale, which has been lead by the funky retro laced single "Calling All Heart" featuring Robin Thicke and Jessie J.
The passion project of the celebrity DJ, will include all-star features from the likes of Mary J. Blige, Usher, Kelly Rowland, Ne-Yo, John Legend, CeeLo Green, R. Kelly and more, along with music created by iconic musicians such as Nile Rodgers of Chic; Earth, Wind & Fire's Verdine White, Phillip Bailey and Larry Dunn; Kool & the Gang's Robert "Kool" Bell, Khalis Bayyan and George Brown; and many more.
While across the pond in the UK, Cassidy spoke with Amaru Don TV about the anticipated new LP, and revealed the exhausting story of pursuing R. Kelly to record a song for the album for nearly 2 years.
Read more about the album here, and check out the interview clip below!