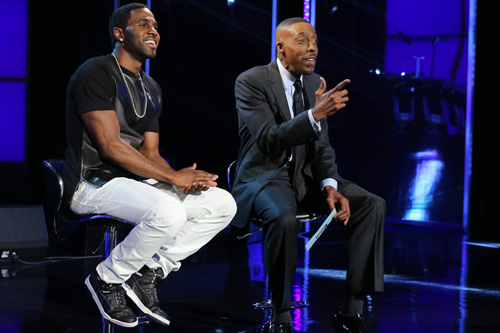 Jason Derulo continues to smash the charts with this latest single "Talk Dirty," and he stopped by 'The Arsenio Hall Show' on Thursday night to perform the hit song.
Showing off his slick moves, the Pop star ripped the stage with his background dancers as the crowd clapped along to the horn-filled track.
Prior to his performance Jason talked to Arsenio about crazy fan tattoos, and the most insane autograph request he ever received. He also shared the meaning behind the matching tattoo that he shares with his boo Jordin Sparks. Additionally Derulo spoke about making the colorful music video for "Talk Dirty," and the upcoming celebrity version, in which he then got the studio audience to participate in.
Check out his visit to Arsenio below!