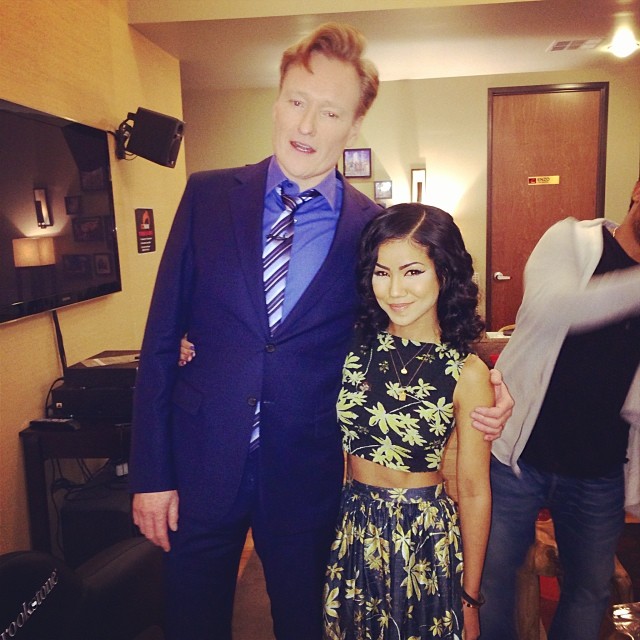 If there's one person we like to see set it off on stage, it's our girl Jhené Aiko! Always putting on an awesome lyrical performance no matter what stage she crosses, the songstress didn't make last night's stop by 'Conan' any different.
Draped in a two piece floral set, the young beauty rocked the crowd with her hit single, "The Worst". Hitting every note in perfect tune, Jhené and her band shut down the show.
Taking time to express her love to Conan after her set, the Cali girl asked, "I love you. Will you be my Valentine?" Responding with a gentle purr, the host politely told her, "The wife gets mad." Seems like love is in the air almost everywhere!
"Everyone who knows me knows that I am in love with Conan," she added. "I could have fainted when I shook his hand . Lol . I don't think I've ever been more nervous."
Take a look as she encounters her crush below: