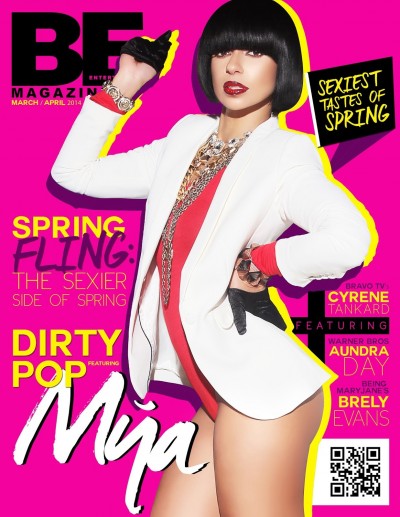 My, my, my! Well look who's starting the spring off right! Miss Mya's back to cure your sweet tooth fellas and she's definitely doing the dang thing!
After releasing her mixtape on Valentine's Day, the caramel beauty decided to heat it up a bit while we're still experiencing this cold weather. Covering BE Entertained Magazine's "Spring Fling" issue, the "Lock You Down" songstress opened up about past romances, longevity in the industry, her current style and much more. Fellas, if you're looking for a way to sweep her off of her feet, she also tells BE what her ideal date is in the issue.
Take a look at the shots below as well as Mya getting a tutorial on how to do the popularized Atlanta dance – the Nae Nae.