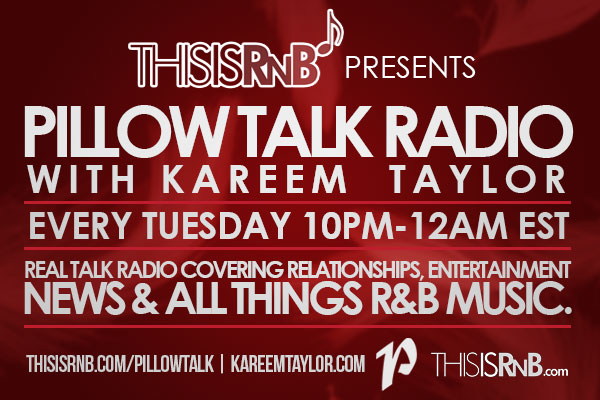 Ladies and Gentlemen it is that time once again!! That's right, "Pillow Talk Radio" with Kareem Taylor is on!
If you are unfamiliar with the broadcast, the two hour show – which airs Tuesday nights from 10 PM – 12 AM est – revitalizes the talk radio format with a youth appeal and covers everything from Entertainment News, Relationships, Health, Community & Family. In addition, the program includes popular segments; Lie Detector, Live Call-In Confessions and the newest addition, which honors every day people doing extraordinary things – Tuesday's Hero. The show caters to R&B fans everywhere by playing fan favorite classics along with a mix of today's hottest songs, as well as a live interview from a popular or emerging R&B artist.
For mobile users, you can listen to the show live by using the free 'TuneIn' App, and going to this link http://tunein.com/radio/Pillow-Talk-with-Kareem-The-Dream-s135637 or searching Pillow Talk.
For those of you that are loyal listeners, Pillow Talk Radio will be coming to an end in 3 weeks. Kareem will be heading in a different direction as he pursues some new projects. But, in the meantime, you can still get your R&B fix – Tune in now below!
UPDATE: If you missed the live broadcast, you can catch the full show with the podcast stream below: