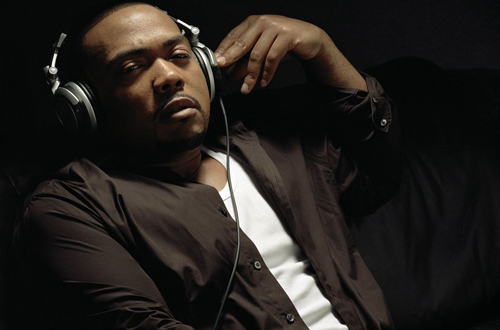 The news of Jodeci reuniting for a new album and tour has been swirling since 2012, but we have not heard much about it since then. K-Ci & Jojo returned last year with their fifth album My Brothers Keeper, which spawned the mild hit "Knock It Off," but some fans would love to see and hear a real Jodeci reunion.
As many music fans know, legendary producer Timbaland got his start working under DeVante Swing of Jodeci, and worked on two of their three albums. Including the group's last release, 1995's The Show, the After Party, the Hotel.
Now, in a surprising announcement made during a chat with fans on the Hang w/ app, Timbaland revealed that he is in fact talking with DeVante again, and he will be working with them on their upcoming comeback album!

"I met with DeVante and I'ma help work on the new Jodeci album," said Tim. "I ain't really supposed to say that, but I'll be working with the new Jodeci album," he said, adding, "And it does sound good."
We had an inside source reach out to DeVante for confirmation, but we have not yet heard back… Let's hope it is true though, because it would be very interesting to hear how they approach a comeback, and what type of sound they will deliver today.
This could also be a career defining moment for Timbaland, if the project was to become a success, it would mean that his career truly went full circle.
[HHNM]
What do you think?? Are you excited to hear new music from Jodeci again??