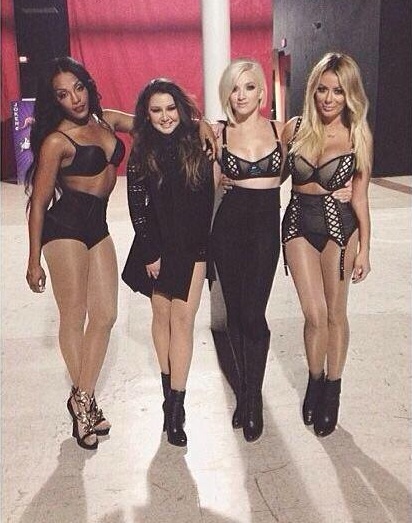 Still not sure if you're here for Danity Kane's return to music? Well maybe their continuous slaying of shows will change your mind…
Taking a short break from the studio where they have been said to be preparing something extra special for fans, the foursome took to the Las Vegas stage and – as expected – shut it down.
If you were still trying to "Sleep On It" after their first performance in L.A., the ladies of DK were here to wake you up for this one. Rocking Fort Cheyenne with dazzling sets of their first two albums, Dawn, Aubrey, Shannon and Aundrea have us really anticipating this new album that will hopefully hit our ears this year.
Performing tracks such as "Damaged", "Showstopper" and much more, the lovely women have assured us that taking that time off hasn't caused them to miss even one beat.
Check out a few clips from fans at the show below: