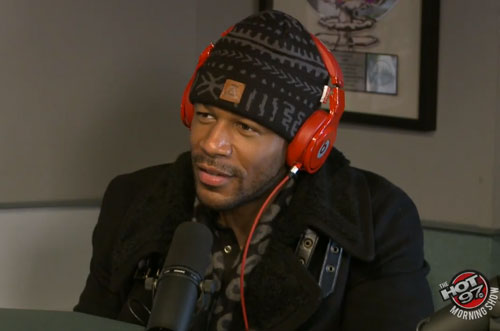 Ladies get your fresh pair of undies ready, Tank is back for another great interview!
After releasing his debut album with group members, TGT, Tank is on a super high. Still penning hit records for some of today's biggest artists and collaborating with them as well, the 40 something year old crooner has sang his way into the hearts of many women over the years.
Sitting down with Hot 97 in a recent interview, Tank opened up a bit for the world. Discussing his collaborations with artists such as Justin Timberlake, his role as a producer and songwriter, and the more uptempo records he has coming, you can't help but fall in love with him just through the person he presents himself to be.
Also talking about Drake's shoutouts a few years back, where he is an artist and out dancing group member and veteran singer Ginuwine, Tank is definitely one to give some of the best interviews we've seen.
Take a look at the clip after the jump!