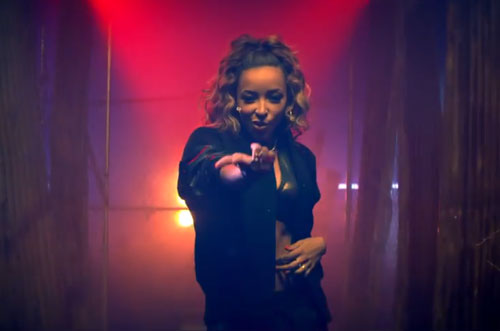 One of our new addictions has been L.A. songstress, Tinashe. Since the release of her lovable mixtape, Black Water, the 21-year-old performer has been on our minds. It was only natural then that when she dropped her Schoolboy Q assisted single "2 On," we absolutely fell in love.
Dropping the teaser for the visual on Friday, we've been patiently (or lack thereof) waiting for the full footage to hit our screens and well, it's finally here. Filled with impressive dance moves, gorgeous girls and of course, some heavy chiefing, it's just the type of party we've been waiting on. Getting ready to bust out some moves with her main chicks, the clip shows the beautiful Tinashe prepping for a big night of celebration.
Meeting up with Schoolboy Q once she makes it there, the video makes you feel like you were right there at the party with them.
Watch T turn up with the big boys after the jump!