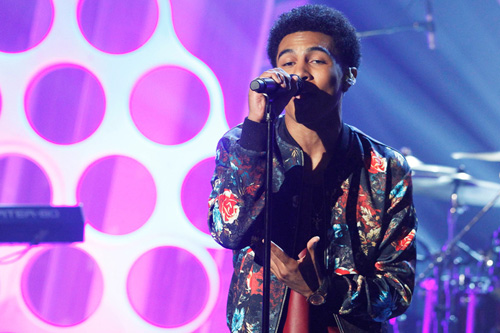 17-year-old star in the making, Anthony Lewis, hit a mountain high in his career as he made his first television debut on 'The Queen Latifah Show' on Tuesday.

Taking over the Queen's stage with his collaborator Billy Bang, the duo gave an awesome stage performance of their remake of the '90s hit, "Candy Rain". Quickly becoming a YouTube sensation due to his incredible vocals, Anthony is on his way to being able to compete with some of today's most popular R&B acts.
Ready to see him take on the pressure? Check out his performance after the jump!