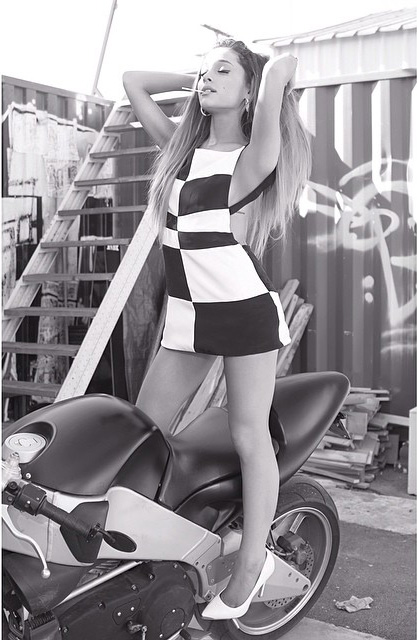 Ariana Grande has just been the busiest of bees lately!
With the teasing of her latest collaboration with Chris Brown and some pretty seductive promo shots for her sophomore album, the actress turner singing sensation is ready to give her fans what they've been waiting for.
Get the info after the jump!
Steadily working on her sophomore album due out this summer, Ariana took to Twitter to unveil the title of her first single.  Stating, "the first single is called #problem…… that's all I can say for now," Ariana kept silent on additional details on the song.
From what we've witnessed throughout the making of this album, it's very difficult for the young star to keep her fans in the dark when it comes to her music. Uploading a dance video to her Instagram with no sound, the dancers seemed to take rather well to it.
According to her manager, Scooter Braun, we can expect a "new look and big records" from the former red head.
So tell us: Are you anticipating this album too?
the first single is called #problem…… that's all I can say for now

— Ariana Grande (@ArianaGrande) April 15, 2014