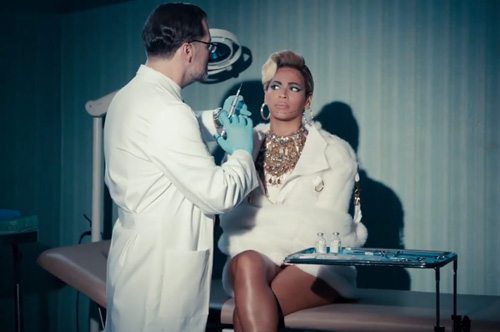 While fans of Beyoncé got a glimpse at the "Pretty Hurts" visual when they copped the album last year, those that didn't are getting their fix now.
Releasing the said visual last week, Lady Carter has now given everyone a look behind-the-scenes at the making of the video. Taking the time to spill on the concept of the visuals, director Melina Matsoukas states that it is a "behind the scenes look into society's take on beauty and how it doesn't bring you happiness."
Stating, "I knew instantly that I wanted to do "Pretty Hurts" with Melina. I knew that she would understand the message of the song," the clip shows different scenes taken from the video and shots of Queen Bey getting primped.
Take a look at the clip below: