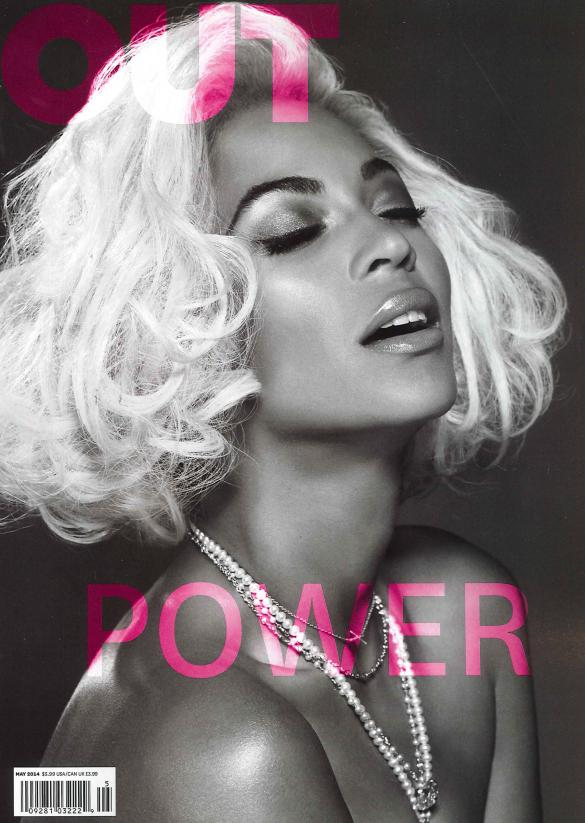 Beyoncé is bringing the sexy on another magazine cover once again. The Queen graces the May 2014 Power issue of gay lifestyle magazine 'Out.' Rocking a curly blonde bob and pearl necklace in the stunning black-and-white photo, Bey channels Marilyn Monroe.
In the issue the "Drunk In Love" songstress speaks out on behalf of her fellow females. "There is a double standard when it comes to sexuality that still persists," says Bey. "Men are free and women are not. That is crazy."
She also encourages women to celebrate their sexuality. "You can be a businesswoman, a mother, an artist, and a feminist—whatever you want to be—and still be a sexual being," she continues. "There is unbelievable power in ownership and women should own their sexuality."
Look out for more photos from the issue, which hits newsstands later this month.