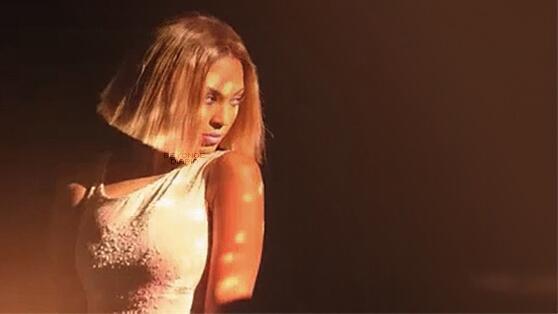 Well, well, well…it seems like Beyoncé is at it again! For as last year brought on one of the most talked about body-of-works from the starlet, it seems as if she's keeping up with the flow of catching fans off guard.
Catch more after the jump!
Posted to Twitter by Beyoncé Legion, the collage of pictures showcases Mrs. Carter going to work with her now infamous blonde bob. Not specifying what the shoot is for, it's easy for our minds to wander and create its use on our own.
While the rumors have been circulating about a possible joint tour between her and hubby Jay Z, one has to wonder if these could possibly be promotional shots for the partially confirmed tour. On the other hand though, it could be another music video or just a commercial shoot for the talented singer.
With all of Beyoncé's streams of income, it's hard to pinpoint what this shoot could exactly be for, but we're sure we'll find out in due time.
So, tell us:
What project do you think she's working on now?