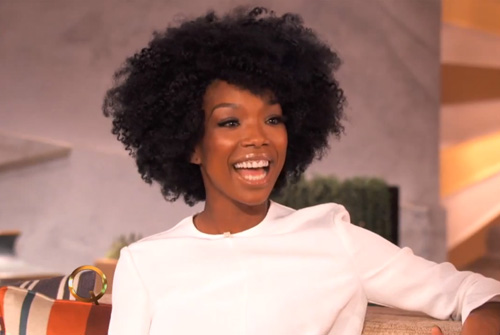 The exceptionally talented Brandy stopped by the Queen Latifah show on Tuesday to catch up with her old friend and talk about her role on BET's hit show 'The Game.'
The R&B diva, who recently turned 35, showed off her beautiful new natural hairdo and spoke about the big surprise birthday party her brother Ray J threw for her.
"It was the type of party where everyone there I had a moment with at some point in my life, it wasn't just like random people to fill the room, it was really people that I knew and had a moment with," explained Brandy. Queen Latifah had a surprise of her own for Brandy as well, by inviting MC Lyte and Yo-Yo on the show to celebrate the 20 year anniversary of their "I Wanna Be Down (Remix)." After the show Brandy sat for a fan Q&A backstage.
Check out all the clips below: