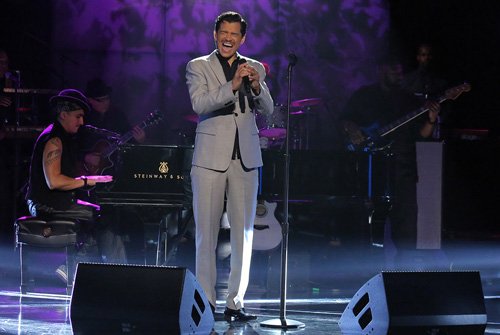 Arsenio Hall continued with his artist takeover shows on Monday night, inviting R&B legend El DeBarge onto the program for a double performance and extended interview.
Kicking off the show with a medley of "How Can You Love Me" and "All This Love," El got the crowd rocking along as he showed off his soft and tender vocals. Taking to the grand piano he spoke with Arsenio about his creative process and what fuels his songwriting. Continuing on they spoke about redemption for all problems he's faced over the years, and he even revealed the one DeBarge sample he didn't like.
Closing out the show El took the stage once again with a medley of his classics "Time Will Reveal" and "I Like It."
Check out all the clips below!