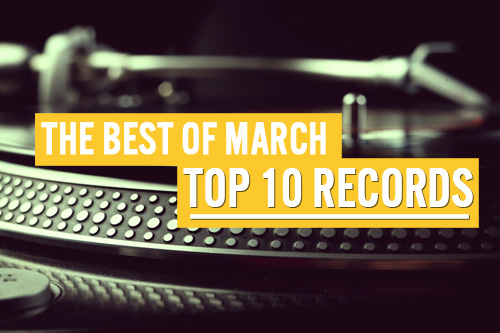 With all the good R&B music that we hear each month, we know how easy it is to miss something or lose track of all the standout records that get released.  So, to help you remember, or hit you with new tracks that you may have missed, we will be posting a monthly round-up of records for you to vibe to!
Choosing our Top 10 standout tracks that have dropped from the start of each month until the end, this will certainly take the place of the blues that hit you when you realize the rent is due!  Normally the lists will be posted on the last day of the month, but in some cases – like this – on the first.
Whether it'll make you dance or make you move to the bedroom, our "Best of March – Top 10 Records" will have you asking yourself, just where the hell you were when you missed this hot sh*t!
So…what are you waiting for? Jump into our March 2014 selections below!

*In no particular order*
For more info on any of these tracks, check out the original posts at the links below:
01. Sam Smith – Stay With Me
02. August Alsina – Kissin On My Tattoos
03. Mila J feat. Ty Dolla $ign – Smoke, Drink, Break-Up (Remix)
04. DJ Cassidy feat. R. Kelly – Make The World Go Round
05. Miguel feat. Wale – Bennie and The Jets (Remake)
06. Tank – You're My Star
07. Verse Simmonds feat. Eric Bellinger & Kid Ink – Sexy Body (Remix)
08. Tory Lanez – R.I.D.E.
09. RaVaughn – Love U More
10. Freddy – See-Saw
Although we capped the list at 10, we had to include the two cuts below because these were some of the best of the month too! Check out our two notable mentions below:
Prince feat. Zooey Deschanel – Fallinlove2nite
K. Michelle – Can't Raise a Man (DJ Tedsmooth Remix)
Don't see your favorite from this month? Tell us in the comments section below!