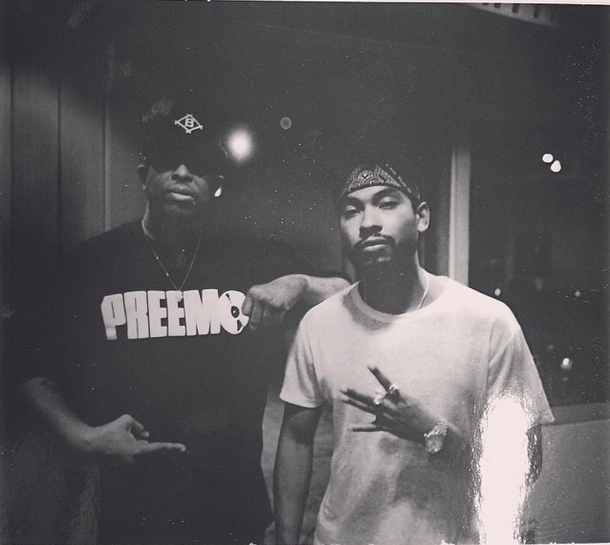 Miguel has released three excellent tracks this year, continuing to build on his status as an international star and making his third album one of the most anticipated forthcoming projects this year.
While fans patiently await his next release the R&B maverick has been busy working with many of the best in the business. Taking to Instagram to share some news with his followers, Miguel has revealed that he has been in the studio with hip-hop legend DJ Premier.
"Honored work w you Big Bro @djpremier #livinglegend #artgang #artdealerchic," he wrote while sharing a short video clip, which shows them sitting on a studio couch while he plays the guitar.
"Banged out some iLL shit with @miguelunlimited in Cali…he's fast writing and records himself right at the board…no booth…Jack Daniels & Cazadores Tequila…Dope Professional Session," wrote Premo.
This is a very exciting collaboration. Looking forward to hearing what they are working on! Are you? Get a sneak peek with the video clip below: