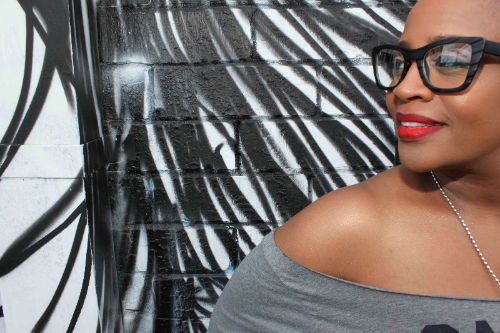 Supreme soul maven Avery Sunshine is back with another round of good music. Releasing her latest single, "Call My Name," the songstress will have you asking your lover, "What's my name?!"
Set to be featured on her upcoming album, The SunRoom, the song speaks on a love the seems to have gone astray. Cooing out, "When was the last time you heard me call you sweet darling? And when was the last time I heard you say, 'hey baby'?" Avery will have you yearning for more with her sultry vocals.
While her album may not hit stores until May 27, Avery is preparing for her North American tour that kicks off in Atlanta on April 26. Serving as a follow-up to her debut album that premiered four years go, The SunRoom is sure to be a masterpiece.
Take a listen to the new song below and watch a short clip of Avery discussing the new album:
AVERY*SUNSHINE SPRING/SUMMER 2014 TOUR DATES
April 26 – Atlanta, GA – Walmart #3741 **
April 27 – Chattanooga, TN – Robert Kirk Walker Community
April 28 – Washington DC – Howard Theater
May 3 – Rotterdam – Bird ^
May 4 – Amsterdam – North Sea Jazz Club ^
May 10 – Dallas, TX – Walmart #949 **
May 17 – Laurel, MD – Walmart #1985 **
May 22 – Oakland, CA – Yoshi's Oakland
May 23 – Los Angeles, CA – The Mint
May 24 – Pasadena, CA – Central Park (The 5th Annual Jazzy Jam Education for Empowerment Benefit)
June 4 – Cambridge, MA – Regattabar
June 5 – Fort Wayne, IN – Embassy Theater
June 6 – South Bend, IN – Club AmVet
June 7 – Kalamazoo, MI – Blue Dolphin
June 8 – Grand Rapids, MI – Devos Hall
July 12 – Mitchelville, MD – Lake Arbor Jazz Festival
July 25 – Cleveland, OH – Luke Easter Park
July 30 – New York, NY – Damrosch Park at Lincoln Center Plaza
September 16 – Portsmouth, VA – TCC Portsmouth Jazz on the Lawn
October 4 – College Park, GA – Wolf Creek Amphitheater
October 17 – Greensboro, NC – Dynacon Event Center