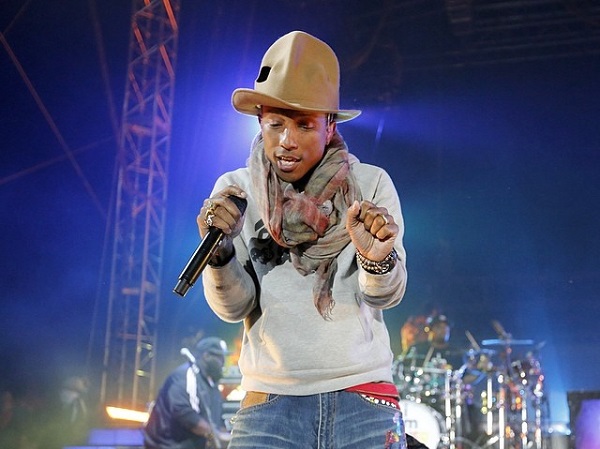 Coachella 2014 has been full of guest surprises, but Pharrell Williams delivered the most during his hour-long performance on Saturday night.
As expected the Neptunes hit-maker made his set like a history lesson of greatness for the outdoor stage audience. Skateboard P opened with his Daft Punk featured song "Lose Yourself to Dance," and brought everyone back with his breakout solo hit "Frontin'." Pharrell then began running through his many massive produced or featured hits, which brought guests like Nelly ("Hot In Herre"), Snoop Dogg ("Drop It Like It's Hot"), Busta Rhymes and Diddy ("Pass the Courvoisier Pt. 2"), and Tyler The Creator to the stage. But the biggest surprise of all was Gwen Stefani — who Pharrell addressed as "Queen" — for "Hollaback Girl."
Of course he had to close out his monumental set with "Get Lucky" and his No. 1 single "Happy," which had everyone watching surely sharing the feeling.
Catch Pharrell's full set after the jump!