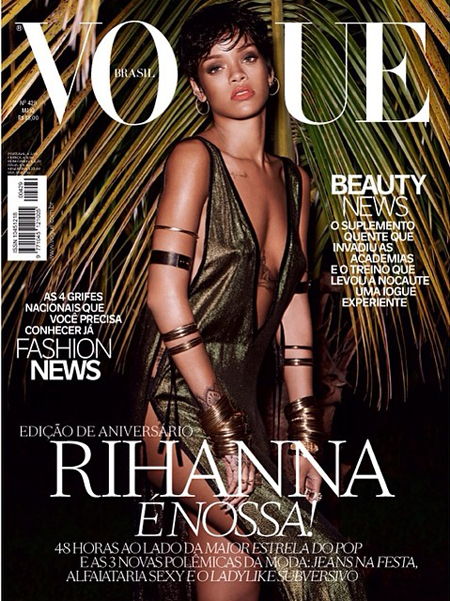 Say what you will about Rihanna, but we can guarantee that it won't stop her cash flow! Nabbing yet another cover of the famed VOGUE Magazine, Miss Fenty isn't doing too bad for herself.
On the brink of releasing her eighth studio album, the famed singer has been busy preparing for her animation debut in the Dreamworks film, Home. Also responsible for the creation of the film's musical masterpiece, Rihanna has quite the lineup prepared for this year.
Known for slaying just about every photo shoot, we must say that no matter how many she does, we always look forward to seeing Rihanna's latest cover shoots.
Take a look at the alternate cover and a few revealing shots from the shoot below!