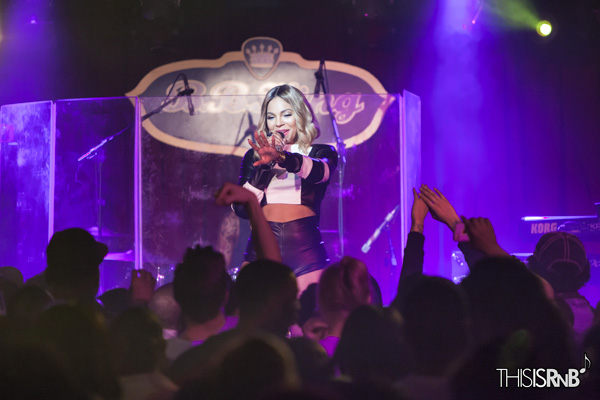 After a slight delay, Ashanti finally gave her official Braveheart album release show in NYC at B.B. Kings on Tuesday night.
The R&B vixen has been on a long journey since the release of her last album, 2008's The Declaration, fighting hard to release her fifth studio album on her own independent label Written Entertainment. Shanti had a heartfelt moment of reflection with the packed house of adorning fans, getting teary eyed while talking about her struggle to do it all on her own terms.
After opening her set by bringing everyone back with the hooks of many of her biggest featured hits, the Long Island native took to doing what she does best and rocked the stage! Running through classics like "Rock Wit U," "Foolish," "Rain On Me," and "Happy" she then turned to her new material performing many of Braveheart's cuts for the first time live, including her current single "I Got It," and surprised the audience by bringing out Jeremih to join her on "Love Games."
Ashanti truly does still got it, and she proved that once again to her hometown crowd last night!
Check out our exclusives photos from her performance below!
[photos by Michael Mathias | @mrichardphoto]