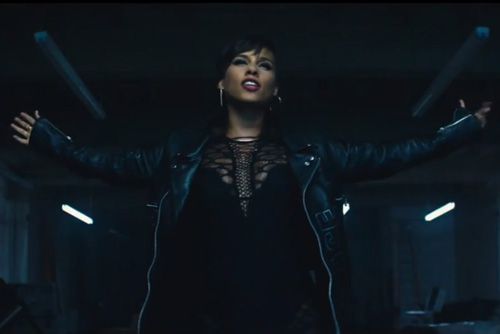 Alicia Keys is a freedom fighter in the cinematic music video for "It's On Again" featuring Kendrick Lamar. The powerful Pharrell-produced track is the lead single from the soundtrack to The Amazing Spider Man 2.
Kendrick kicks his rock heavy verse through a walkie-talkie as his team loads up a truck to open the visual. Alicia Keys lights up New York City and then meets up with her collaborators in the middle of Los Angeles, including Hans Zimmer who directs a string section while Keys plays a grand piano in the street. Scenes from the movie play throughout the clip making for an exciting watch and further look at the film.
The single is available on iTunes now, while the movie will hit theaters on May 2. Watch the new video below!