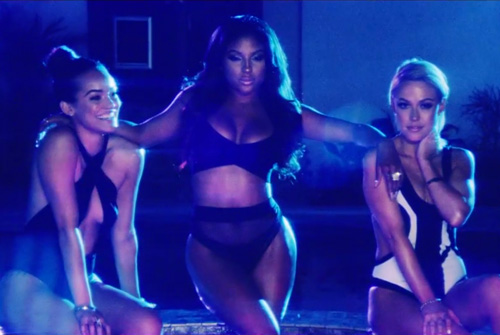 Burgeoning Pop/R&B group Girls United, who you might recognize from the last season of 'X-Factor" US have begun pursuing their career on their own and looking to make an impression the ladies Alex, Candi and Nichole (previously of Girlicious), have released a sexy visual for their new buzz track "The Mash-Up."
Taking three of the hottest singles out right now, "Loyal (Chris Brown)," "Paranoid (Ty Dolla $ign)," and "Show Me (Kid Ink)," and creating a new mash-up track of their own by blending them all together, the girls hope to grab you attention and make you dance.
Check out their new video below, and let us know what you think??